Since starting his own business in January 2000, Tony Allwood has been an active business networker. Although he had worked in marketing since graduating from college, it was only when he started looking for work for his fledgling Web Design Company, that he learned the power of "Word of Mouth Marketing".
Solving Problems – An Obsession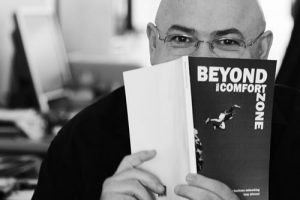 At this time Tony joined the Shrewsbury branch of the largest Business Networking Organisation in the world and became involved in active business networking.
"I love being able to help solve other peoples problems by referring close, trusted contacts".
When in 2005 Tony moved to New Zealand, he joined the New Zealand arm of the same organisation, and built a new business from scratch through "Word of Mouth Marketing".
"It showed me that business networking, helping people and giving and receiving referrals, crosses borders, cultures and is global. It's a nice way to do business".
Refur is born
As part of his role in a different business networking group (morebiz.co.nz), Tony started to develop first of all a promotional site for the group, and then add management functionality to the site behind the scenes. This grew over a number of years to become Refur.
"The members started to use it and then ask for more features, so Refur grew and grew by giving the members what they needed".
Tony is very active in business networking groups, runs W3 Design, a successful web development business in Hamilton, New Zealand, and writes and publishes on various topics to do with business, networking and nonfiction works.
Prolific Author
In 2009 he felt he had stalled in his business networking activities and needed a 'shot in the arm'. So, he wrote the book "Beyond the Comfort Zone" as his own "self help" book. "Beyond…" was well received and was endorsed by BNI founder Dr Ivan Misner. It has sold well in New Zealand and Australia. In 2010 it was picked up by the BNI in Switzerland and translated into a German Language version.
With the book, Tony explores various ways of building a more powerful business network and to get more from your membership of BNI. From over a decade of active business networking, Tony realised that planning and control of what you do and how you do it, were the key elements of being effective.
Tony continues to write, not only the blog on this site, but also as part of 'My Networking Coach' which expands on the original book and continues to add new materials.
www.mynetworkingcoach.com